Exposé
OFFICE: Bright office space at Alexanderplatz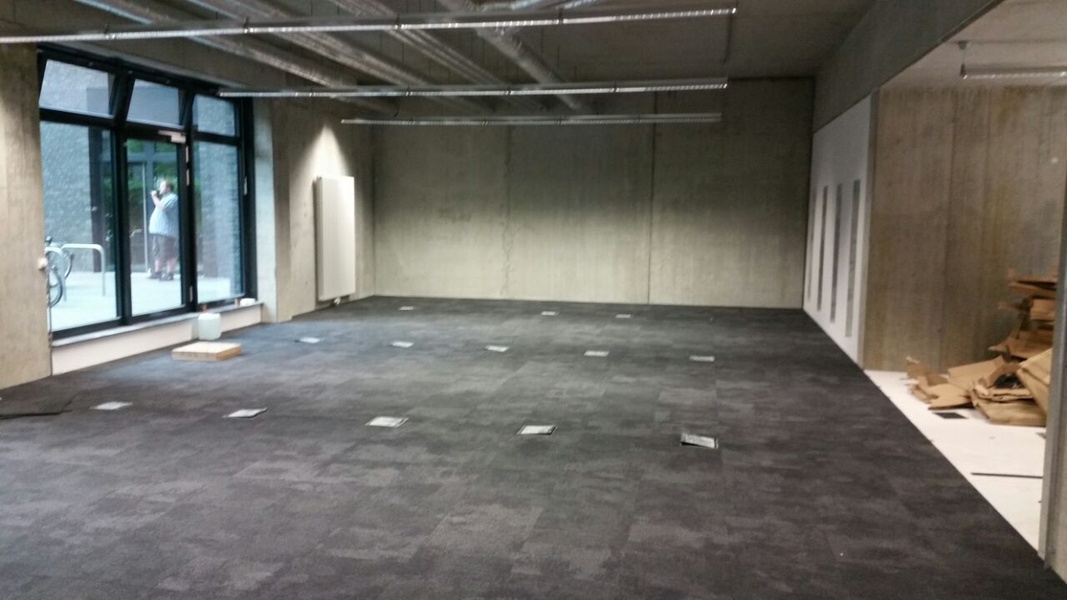 0 €
Commission (Provision)
Sept. 15, 2021
Available from
May 31, 2022
Available until
Alex-Wedding-Str., 10178 Berlin, Mitte
Located in Berlin Mitte, walking distance from Alexanderplatz on a calm street with little to no traffic.
We are moving to a new office and since our lease is still running until May 2022 we agreed with our landlord to find a new tenant, first as a sublet, but then also with the possibility to take over the lease.

The entire office is furnished and we are happy to rent it out furnished as well. In case you'd like to bring your own furniture, we can also remove ours.

Facts:
- size: 416m²
- space for up to 75 desks
- sound absorbing carpet (grey)
- 4 phone booths
- 1 big meeting room
- located on the ground floor
- big glass facade to the street and also to the calm inner courtyard
- shower and bathroom facilities
- built-in kitchen can be taken over
- storage space for office supplies
- nice open ceilings showing the concrete structure
- visible concrete columns that give a nice flare

Sorry, the photos were taken in winter with a cell phone and don't do the space justice. We are happy to show you around in case you are interested.
Get in touch
Name: Valeska
Send Message